Curve Music Signs Exclusive Distribution Deal For North America With Warner Music Canada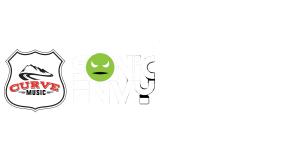 Curve Music and Sonic Envy are very excited to announce a new exclusive distribution agreement with Warner Music Canada for North America.
Under the new deal, Warner Music Canada will take over distribution for both the Curve Music and Sonic Envy labels.
"Steve Kane and his team at Warner Music are sincerely some of best folks in the music business," says Brian Hetherman, president of Curve Music and Sonic Envy. "Steve and I go back farther than either of us would probably care to admit and it's truly an honour to be working with him again. Given that Warner Music released the very first Curve Music album by a band called Turn Off the Stars in the early 2000s, it seems like things have come full circle for both labels and we are back where we belong for the next 20 years."
"I've long admired Brian's commitment to artist development, his entrepreneurial spirit and his fantastic taste in music. Warner Music Canada is excited to work with Curve Music and Sonic Envy in bringing their roster and catalogue to music fans," says Steve Kane, president of Warner Music Canada.
Warner Music Canada will distribute upcoming releases from Men Without Hats, Pretty Archie and The Foreign Films; re-issues from Scott B Sympathy; a new album from the newly reformed band MOBILE; as well as the catalogue of titles released in the last 19 years by Curve Music and Sonic Envy. Physical sales outside of Canada will continue to be handled by Amplified Distribution and digital distribution deals with IDLA will remain in place.
About Curve Music and Sonic Envy:
Curve Music and Sonic Envy will celebrate its 20th Anniversary in 2022. Curve Music was born after Hetherman started Cerberus Artist Management in 2002. He quickly realized that an independent label was a necessity for an artist manager in the new music business paradigm.
Over its nearly two decades in business, Curve Music has nurtured and developed the careers of  The Dead South, Holly McNarland, Pretty Archie, Suzie McNeil, Peter Katz, Wide Mouth Mason, Lindsay Broughton and The Dunes to name a few, but it was THE BAND (yes THE BAND) tribute album produced in conjunction with founding Band member Garth Hudson that was Curve Music's coup d'état.
Curve Music acts primarily as a country, roots and Americana music label, while Sonic Envy focuses on the rock, alternative and pop genres. The Curve Music and Sonic Envy roster currently consists of Men Without Hats, Pretty Archie, Western Swing Authority, Mobile, The Foreign Films and Suitcase Sam, with some additional signings to be announced soon.
For More Information Contact:
Brian Hetherman
416-300-3301
brian@cerberusartists.com