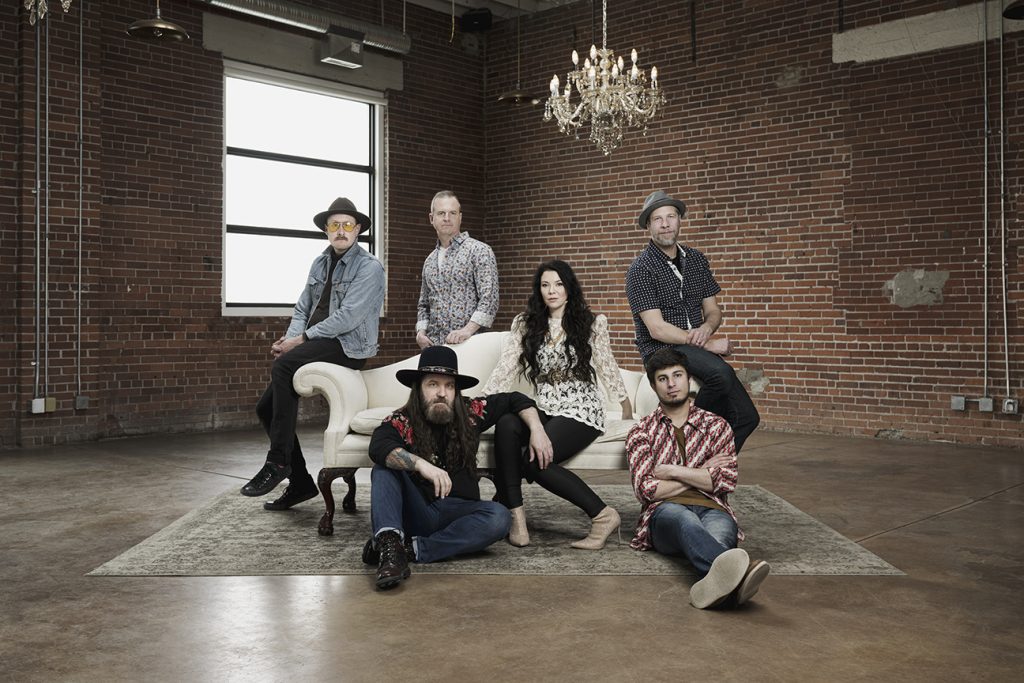 Curve Music Announce the Signing of The Hello Darlins
Curve Music is incredibly excited to announce the signing of Roots/Americana Act The Hello Darlin's to the label, and that sister company Cerberus Artist Mgmt is coming onboard as Managers of the band as well.
The Hello Darlins is an award-winning collective of artists and special guests. Led by Mike Little, Murray Pulver, Candace Lacina and a powerhouse cast, the band combines all of their skills and influences to forge a distinct hybrid of country, gospel and blues like no other. Their work with artists includes a list that ranges from Shania Twain, The Crashtest Dummies, as well as the late B.B. King and more.
 The buzz began building almost immediately after the Calgary, Alberta-based Americana collective debuted on the scene in early 2020, with American Songwriter calling the group "the product of a talented pool of session musicians craving more," while Americana UK stated, "It's great to see a band put together by the talented folks who would usually be 'behind the scenes.'" With their debut Album "Go By Feel" released June 2021, The Darlins have quickly risen to international acclaim.
The project is often referred to as "The Broken Social Scene of Americana" due to the number of professional musicians and guests performed with. Some of the artists and friends they have collaborated with so far include: Clayton Bellamy (Roadhammers), Murray Pulver, (Crashtest Dummies), Joey Landreth (Bros Landreth), Matt Kelly (City & Colour), Tammy Rogers (Grammy Award winning SteelDrivers) and Matt Andersen.  The future possibilities for collaborations and partnerships are endless…and will hold many surprises!
The debut album has gained over half a million streams on Spotify and Apple Music, 12,000 monthly listeners, 3000+ radio and satellite stations nationally and internationally (primarily in Canada, United Kingdom, Australia, and the Netherlands) and over 300 press reviews and interviews worldwide so far. A second album is also already in the works.
Look for a brand new album by the band in 2023!