New The Dead South Album Out November 18th
Canadian bluegrass Band The Dead South are set to bring their foot-stomping music to Western Canada on an 18-date fall tour in support of their upcoming album "Illusion & Doubt", set to be released November 18th, 2016. The tour will kick off on November 23 at Tracks Pub in Olds, AB and wrap on December 16 at The Exchange in their hometown of Regina, SK. For Ticket information visit
Illusion and Doubt is a refreshing take on bluegrass and folk, while also incorporating elements of rock, punk and classical music to the tracks. The lead single "Boots" opens the album with an up-tempo beat and features lyrics about free-spirited love. After a short quiet prelude, the banjo and guitar pick-up will have listeners on their feet dancing. The spirited song showcases The Dead South's talent and knack for encompassing humour into their music. Released in advance in Europe, Illusion and Doubt rose in Denmark music charts to break the Top 10.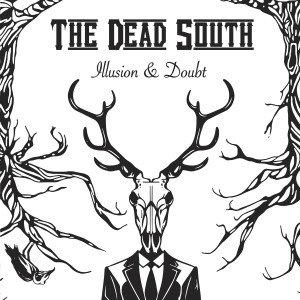 "We're beyond excited to release our second album, Illusion & Doubt! It represents the culmination of everything we've been up to since the release of Good Company," said banjo player, Colton Crawford. "Jason Plumb's production allowed us to get everything to sound just how we wanted it, and we can't wait for you to hear it."
The Dead South's sound and style transcends time. Wearing white shirts with black suspenders, black pants and traveller's hats, The Dead South are fun, modern-day hillbillies who marry an incredible stage presence with their distinct country twang that includes banjo, mandolins, a cello, guitars, whistles, finger snapping and occasionally some head banging.
Enthralling audiences all over the world, The Dead south have toured Europe and the U.K., as well as, Canada, multiple times. Voted "Best Band" in Prairie Dog Magazine's "Best of Regina" in 2015, the band have proven to be a powerhouse band and their fans just can't seem to get enough. The Dead South are passionate about their music creating a unique sound that is fun and somewhat tongue-in-cheek, with serious musicianship.