Singer-songwriter heard country music calling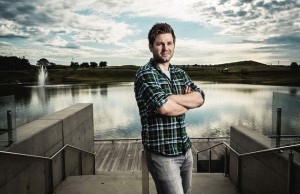 By Kennedy Gordon, Peterborough Examiner
Singer-songwriter Jack Connolly is gearing up for his first trip to the Havelock Jamboree. Does he know what he's in for?
"I've been playing folk festivals for a long time, since I was much younger," the Toronto-based musician says. "The country festivals are new to me. But there's this energy that comes with any kind of festival that's just incredible."
Connolly's career has taken him from quiet story-based solo work to the big stage with a raucous four-piece band. His early influences were Elvis Presley, and he loves Johnny Cash. Valdy mentored him for a long time, and his other influences included James Keeleghan and Fred J. Eaglesmith. So his origins are definitely rooted in one-man-one-guitar folk.
But things changed. [READ FULL STORY]