The Hello Darlins Release New EP Titled, "In the Sundust"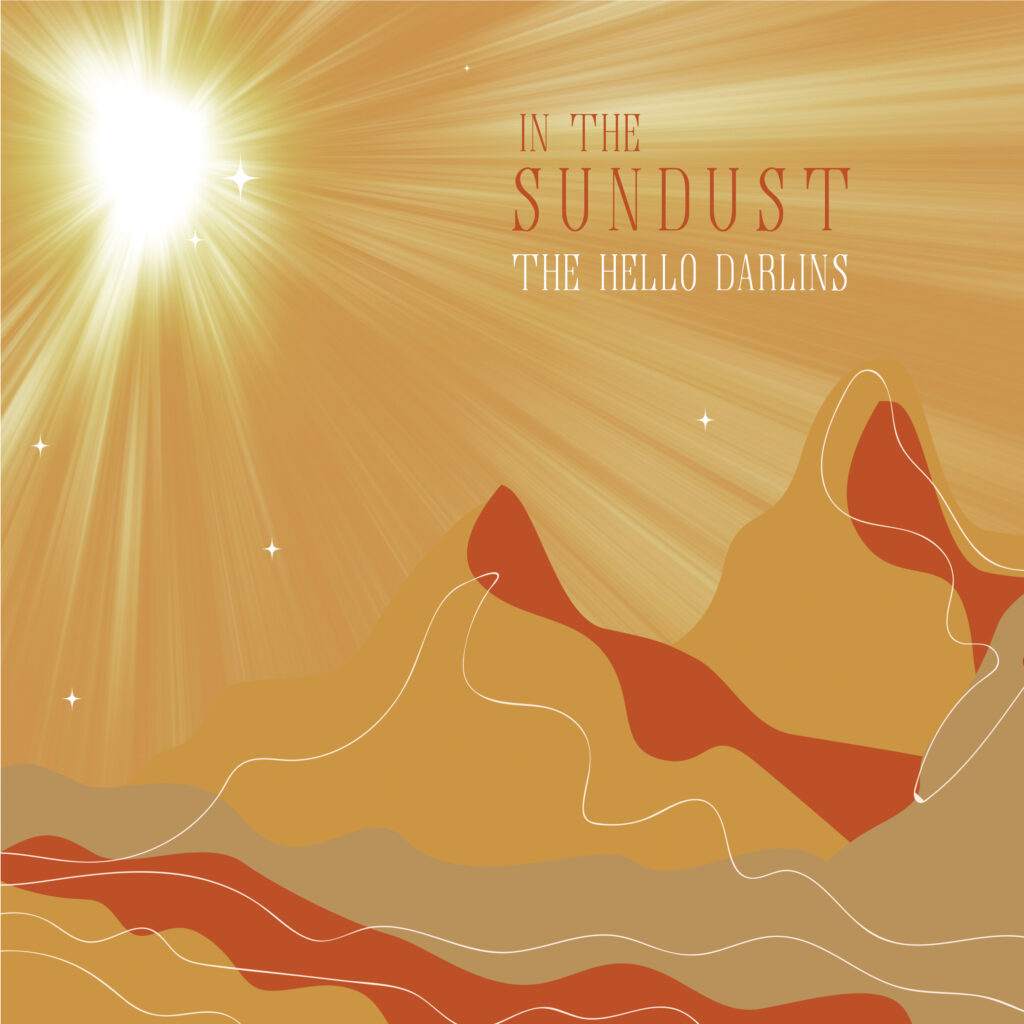 IN THE SUNDUST, released on March 24th, 2023 is a sample of the first of a collection of new songs recorded in part, at L.A.'s famed United Recording Studios with multiple Grammy-winning engineer Ross Hogarth (R.E.M., Hall & Oates, John Mellencamp, John Fogerty). The tracks will also be mixed by multi-Grammy award winning Engineer, Mike Poole. (John Prine, Martina McBride, Robert Plant)
Additionally, the rhythm section for the sessions consisted of A-listers Bob Glaub on bass (Bob Dylan, Bruce Springsteen, Warren Zevon) and drummer Chad Cromwell (Neil Young, Brian Wilson, Bonnie Raitt). In all, it was a magical experience for The Hello Darlins' creative core, vocalist/lyricist Candace Lacina, keyboardist/co-producer Mike Little and guitarist/co-producer Murray Pulver.
The first of these tracks was made available on January 20, 2023 in advance of The Hello Darlin's performance with Lucinda Williams at Paradiso, Amsterdam and showcase at Americanafest UK. Written by Lacina and Little, the song is called "Better Days" and  features country-soul artist Dave Fenley, best known for his performances as a finalist on both  America's Got Talent and as part of Blake Shelton's team on NBC's Emmy-winning show, The Voice. The track offers the first taste of their new material with a slow- burning soulful ballad that fully shows off the band's skills at arrangements, classic instrumentation and unmistakable background vocals.
On the heels of the release, the band embarked on a 30 date cross Canada tour with Matt Andersen which saw the band play to a sold out crowd at the legendary Massey Hall in Toronto.